Rhinegold Full Neck 'Konig' Outdoor Rug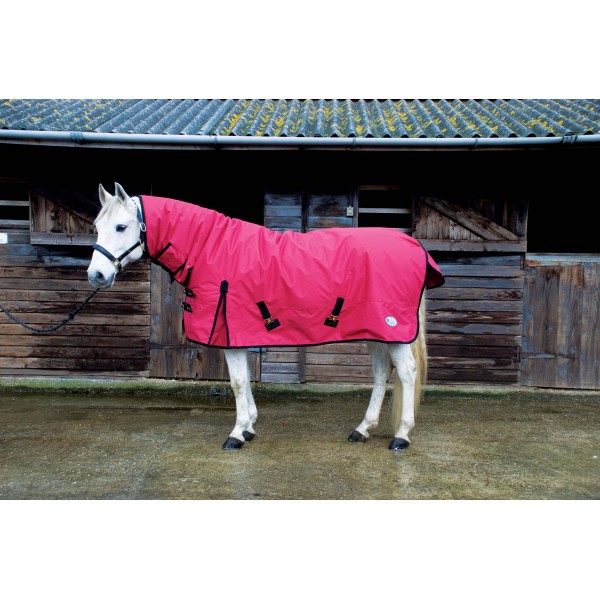 One of our best selling rug lines for over 20 years.The Konig has a 600 denier ripstop, waterproof breathable outer. It has a mediumweight 200gsm polyfill with a breathable nylon lining. Double chest straps, front shoulder gusset, cross-over surcingles, leg straps, no back seam, tail flap and strengthened surcingle guides. In either fixed full neck or standard neck designs.
Taped seams
Ripstop
Waxed stitching
Breathable
Waterproof
600 Denier
200gsm Polyfill
Mediumweight
Sizes: 5'0", 5'3", 5'6", 5'9", 6'0", 6'3"